Being situated just 20 minutes from the Mexican boarder, its no wonder that San Diegians are not only obsessed with Mexican food, but also make the best damn fish tacos this side of the boarder. Mexican Food is the lifeblood of San Diego culture. Visiting San Diego without eating Mexican Food is like going to Paris and not seeing the Louvre, or going to Germany and not drinking beer. But since you have probably never had authentic Mexican Food, where do you go? As you start exploring the town, you will find that many restaurants "claim" to have the best Mexican food around- but some of these so called "claims" may have been given from a pack of drunk girls getting their late night fix of California burritos after a long night out at the beach bars. Take advice from a (sober) local and make sure you hit up these Top 5 Mexican Restaurants.
1. Oscars
Weather you're a fish taco first timer or old timer, Oscars is with out a doubt the number one spot to get a true San Diegan Fish Taco. You also MUST try their fish civiche! It is the freshest around.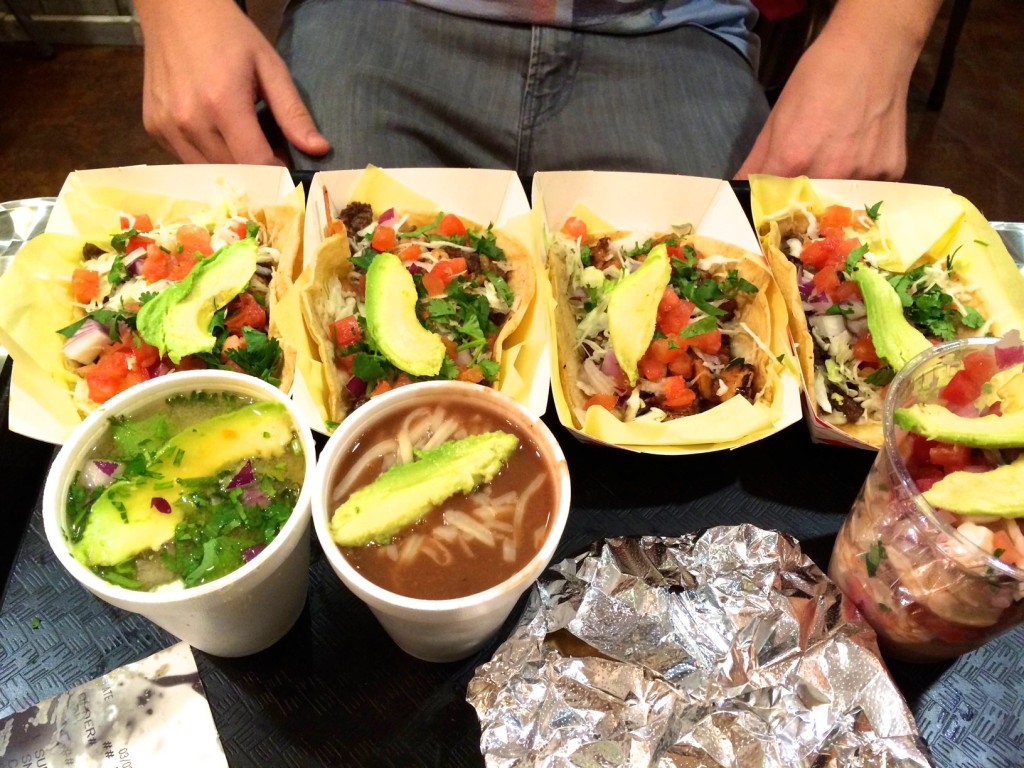 Price Range- Under $10
Locations:
-North Pacific Beach
703 Turquoise Street, San Diego, CA 92109
– Heart of Pacific Beach
746 Emerald Street, San Diego, CA 92109
-Hillcrest
646 University Avenue, San Diego, CA 92103
2. La Playa
Nothing quite works up an appetite like an early morning surf (or a long night of Netflix and chill) either way, this place is a haven for surfers to come get their breakfast burrito fix. One of the most authentic burritos you can get in SD, and man do people around here have a love for this place.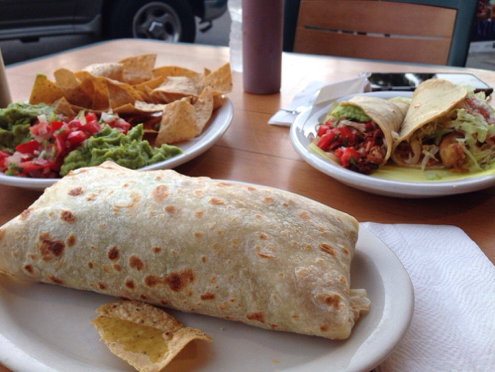 Price Range- Under $10
Location-
3973 Mission Blvd
San Diego, CA 92109
b/t Yarmouth Ct & York Ct
 3. Puestos
If you're trying to step your Insta and Snapchat game up, Puestos is the place to go. Not only are their tacos aesthetically pleasing, but they are also incredibly tasty and offer some pretty eclectic options for all you foodies out there.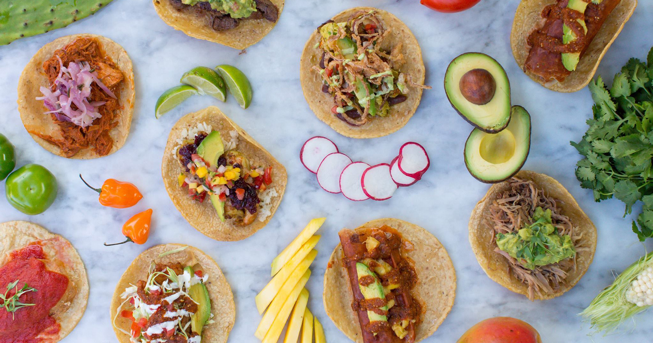 Price Range-
Under $20
Location-
·1026 Wall St
La Jolla, CA 92037
b/t Herschel Ave & Girard Ave
La Jolla
4. Isabels Cantina
In San Diego, Sunday Brunch is our religion. Nothing beats dragging your hung-over ass to breakfast with all your friends and reminiscing of the terrible life decisions you made the night before. It's the classiest way to rally the troops and there is nowhere better to so then Isabel's Cantina. Fuel up on their delicious cocktails and some Dragon Hash and then hit the beach for a little Sunday Funday action.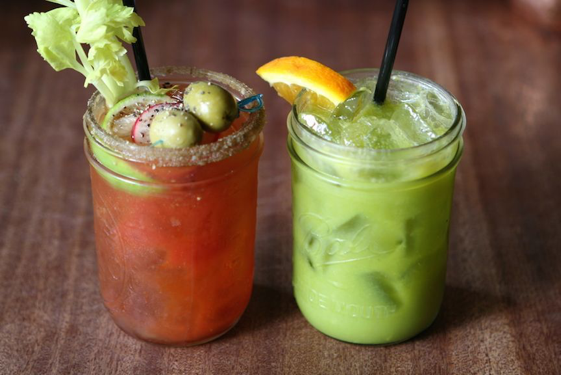 Price Range- Under $25
Location-
966 Felspar Street
San Diego, CA 92109
5. Don Bravos
Also known as Bahias, is a little taco shop in Bird Rock that's nestled up the street from the ocean. With a pretty little view and the best salsa verde in town, this place is a must for those looking to get down on some authentic Mexican cuisine.
Price Range- Under $10
Location-
5504 La Jolla Blvd
La Jolla, CA 92037
b/t Forward St & Midway St
There you go, those are the 5 best Mexican Food places that an International Visitor must try! But this is just my opinion, go try these places for yourself or search for some new places.
Leave comments to let us know what you think!
P.S. For the best experience I would suggest, no matter where you go, eat whatever is that restaurant's specialty. For example Oscars' fish tacos are better than anywhere else but their bean and cheese burritos are sub-par compared to other places. Also, Try both RED and Green salsas on everything to see which you prefer.
Author:
Marlee Mason – Director of Digital Content