This is a post by Go-Box! We help international travelers get plugged into American society with our blog and our travel packages! If you like the article don't forget to check us out here and like our Facebook page!
"Let the friends you make along the way be your rudder." – Billy Bell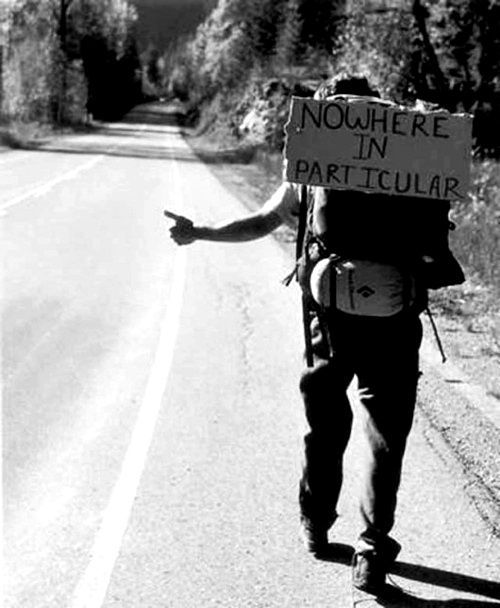 There is definitely an entire spectrum of traveling personalities, but no matter what kind of traveler you are, you and all your travel mates either fall toward one side or the other.
On one side you have the go-where-the-wind-blows traveler, some may refer to this style as "in the moment," or some may explain them as just plain lazy to be blunt. These are the people that would probably just be happy with lying around the hotel pool all day, until their travel companions or new friends they met at the pool bar comes up with an idea and grabs them by the hand that's not holding the Pina Colada. The wind might just blow a Laissez-faire traveler into an amazing experience or two, or they could be equally happy if the only work they have to do on holiday is close out the pool bar tab.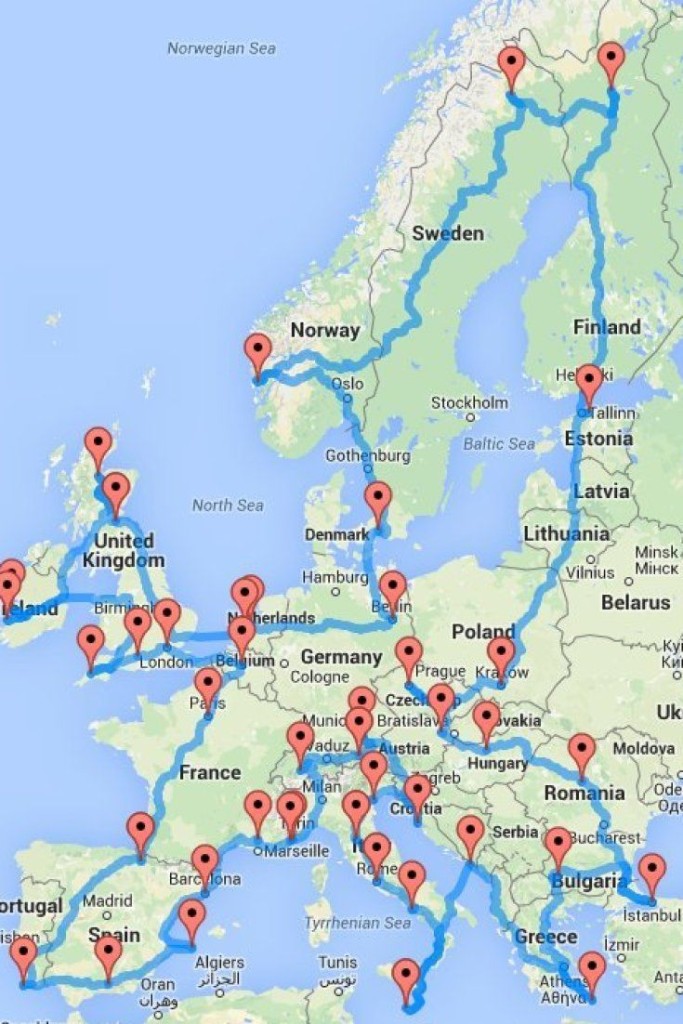 Now, on the other hand we have the Carpe Diem traveler. The type that has every second planned out, like a German train schedule, weeks before they leave their hometown.  A stopwatch would not be a surprising tool in this traveler's fanny pack to make sure the crew doesn't spend a second too long hiking to the top of the Duomo, so that you all have plenty of time before the
Florence sun sinks too close to the horizon for the perfect #selfie in front of the Piazzale Michelangelo.
Of course, there are pro's and con's to being too far on either side of the spectrum. If you get stuck on the Laissez-faire travelers schedule you might just miss out on some of the quintessential experiences your destination has to offer, and if you are under the rule of the Carpe Diem travel dictator, you might feel too stressed to take in all the essence of each stop and really enjoy your trip.
While traveling in a group there is always guaranteed to be someone that is a little too far to each side of the spectrum, which can cause conflicts of interests in the group and drama that no-one has time for while trying to enjoy their holiday. Alternatively, if you're traveling solo, you still might want to read the tips outlined below to make sure you strike the right balance to squeeze the most out of your trip.
This is where a bit of planning (but not too much) comes in, and even more importantly, make sure you have all your essentials needed for your specific destination including getting plugged in to the local cellular network via purchasing a SIM card as your smartphone will be the best guide to all your touring desires, and you don't want to waste precious time searching out places you can guiltily steal wi-fi from. It is also good to do things like, rent a car ahead of time or buy an outlet converter. The essential things will take less time if they are planned or bought before you leave, no matter what style of traveler you are. You will regret sitting in the rental car lot for 3 hours or searching out an electronics store. In my opinion, Go-Box does it perfectly with their Travel Packages. Better to avoid that loss of time or money and get it figured out before you go.
So here are the basic steps to my travel planning philosophy:

1. Make a list of all the "MUST-DO's"
This is usually the easiest and most obvious part of planning. Look up a list of all the top attractions to your destination, read their descriptions and pick and choose the top ones you absolutely must do or see. Keep in mind that most of the time you will not be able to see every single item on the lists you find on the internet or else you will be the touring dictator you're trying to avoid.

2. Make a smaller list of the "Maybe-Do's."
This list is for a few of the items that were just a little under-enticing than the elite group that made the MUST-DO list. They could also be an obscure thing you once heard about from a friend that would be cool to check out to get out of your comfort-zone, but it wouldn't absolutely killed you if you missed it. When traveling in foreign lands, even the best planned schedules don't always go as perfectly as planned so these are some nice extra's to keep in mind incase you get stuck at one end of town and can't quite make it in time for an activity on the MUST-DO list that day so instead you can turn to one of these as a fun plan b, or if you simply complete your MUST-DO list and are looking for more fun.
 
3. Leave room for Spontaneity!
Now this step might seem the most "chill" out of all the tips here, but it is actually the most important and most easily forgotten! It is easy to get excited about all the amazing possibilities a new land can bring and you overwhelm your schedule to do it all, but you will find that a traveler's best experiences are the ones that were not exactly planned. Instead of cramming all of tripadvisor.com's list of attractions all in one day. Spread them out by picking one or two a day, and leaving some room in between and after to go with the flow.
In these moments, I like to find a low-key pub near by to have a drink or two and sample some of the local treats. Find a place that's a little off the beaten path of internet tourist's list. While there, strike up conversations with the bartender or a group socializing in your vicinity and get the inside scoop on their city. It is in these conversations I have received the best recommendations that almost always manifest into complete gems of experiences and some of my best memories that I still carry.
Another form of spontaneity I like to practice is reserving at lease one of the days (more than one sprinkled throughout longer trips) as a drinking day. Yes, this might sound a little juvenile, or maybe it's just my American blood showing, but do not plan to do anything off your trips MUST-DO list, because this is a MUST-DO in itself, and if you do it right, it'll take all day and all night. Don't wake up too early for this day, it's ok to sleep through breakfast (you'll need that extra hour or two at the end of the night) and head straight to brunch, where in most places it is totally acceptable to start with a breakfast drink. Start the day off in a social mood and start meeting and talking to people to find the boozier, fun things to do. For example, if you were visiting Munich, this would be your Biergarten touring day! Maybe there is a party or main club you would like to end up at later that night, but until then ride the river of booze and let the friends you make along the way be your rudder. 
In the end, the best, and most balanced strategy for optimizing your time abroad is to have all your logistics nailed down first, from transportation to the destination, getting plugged in to local cellular networks, having your essentials on hand and a prioritized list of things to do by the time you arrive. Then after that, it's smooth sailing, just don't forget to leave room for some relaxing, and spontaneous fun!
Leave comments about the perfect balance between worrying and wandering! Tell us how you plan the perfect trip.
Written by: Billy Bell – Member of the Go-Box Travel Family