This is a post by Go-Box! We help international travelers get plugged into American society with our blog and our travel packages! If you like the article don't forget to check us out here and like our Facebook page!
"All the Best things in SD are FREE!"

We all know the struggle is real for us broke college students. The battle between your priorities of buying shots at the bar or splurging on the nice toilet paper (instead of that 1-ply bullshit) is a never-ending battle. But not to worry! With this list of FREE activities around SD, you'll be able to enjoy your trip, save money, and ultimately be sittin' pretty with your Charmin Ultra while you sip back on a martini.
Goals.
---


La Jolla Cove

Although FREE, the Cove is considered "the jewel" of San Diego and for a good reason.
Crystal clear waters, sea caves and sea lions, this is the prefect beach day destination. And after a long day of snorkeling and exploring around the cove, there are tons of cute shops and cafes in The Village all within walking distance.
What to bring-
Towel/Tapestry
Sunscreen + Sunglasses
Goggles (awesome snorkeling)
Camera (everyone's gotta get a selfie with a sea lion!)
---
OB Street Fair/ Farmers Market.


Every Wednesday from 4:00-8:00 pm the Ocean Beach Farmers market is the place to be. Funky So-cal vibes fill the streets as local farmers, artisans and musicians come together to create the largest street market in SD. You'll be entertained for hours people watching and paroozing from tent to tent.
What to bring-
An empty stomach- sooo many yummy samples
An open mind- Get ready for a hippy beach bums paradise
Your eco friendly, vegan, gluten free, reusable shopping bag
---
Torrey Pines Hiking Trails
Get your bikini bod and feast your eyes on some pretty breathtaking views all in one stop. Torrey Pines offers 8 miles of trails along their costal cliffs for all levels of hikers and beachgoers the same. There is tons of desert wildlife throughout the cliffs and once you get down to the beach you will find tide pools full of little sea life critters!
What to bring-
Athletic wear + shoes
Water
Hat or Sunscreen
Swimwear- if you plan on beaching it after the hike
---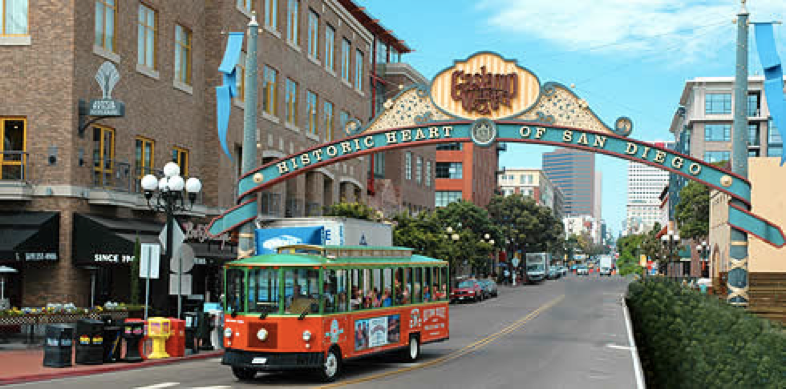 Gas Lamp Quarter
This one is for all your city slickers.
Downtown SD is filled with tons of shopping, restaurants and nightlife. By day, you can explore the streets by foot, rent bicycles, or hitch a ride on the trolley. And when the sun goes down; find a party bus, hop on it and guaranteed you'll end up at one of the hippest new nightclubs San Diego has to offer.
What to bring:
Comfy shoes for lots of walking (day time)
Nicer clothing options- (Dress codes vary from club to club)
Flask- for those trying to black out on a budget
Cell phone with Uber or Lyft apps- cause who even knows what a taxi is these days??
---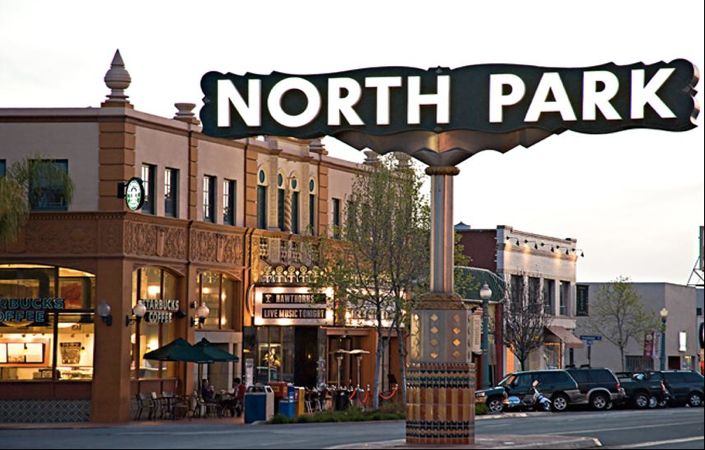 North Park
Calling all Hipsters!
You'll fall in love with this town with all of its unique vintage shops, record store/cafes combos and music venues full of groovy bands you've never heard of. Check out the music section of Sdcitybeat.com to see what shows are playing & for other events full of "culture".  Also make sure you grab lunch or dinner while you are here, you'll be instagramming not only the delish local food but the restaurants spaces as well. Décor game is always on point in NP.
What to bring:
Your 35 mm film camera #filmsnotdead
Fixed gear bike
Anything from Urban Outfitters will do
---
Leave comments about the perfect balance between worrying and wandering! Tell us how you plan the perfect trip.
Author:
Marlee Mason – Director of Digital Content