This is a post by Go-Box! We help international travelers get plugged into American society with our blog and our travel packages! If you like the article don't forget to check us out here and like our Facebook page!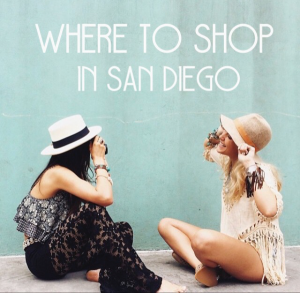 Living by the beach in Southern California, no matter what your personal style may be, you will find yourself naturally adopting a love for the laid-back, beachy, bohemian vibes of the locals. Therefore, you may be left wondering:
1. Do these people think its Coachella all year long? – Yes. Yes, we do.
Is it normal for every guy to be wearing Jeans and flipflops? -Sadly, another yes.
3. Is that guy even wearing shoes? -We like Barefoot adventures, what can I say?
Where do I get this stuff?!?
Well not to worry friends!
I am here to answer all your questions and guide you through all the best shops around San Diego to get you that gypsy boho-chic street style you have been craving. So the next time you ask a girl where she got her cute top and she pretends to somehow magically forget where she got it, or the classic "its vintage" bull shit response, you'll have this list of great local shops to fall back on.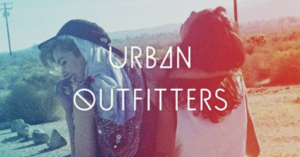 URBAN OUTFITTERS- 
Although this isn't a local shop, it is a primary starting point for on-trend fashions, accessories & quirky home-decor items. Urban is driven by culture, music, art, design, style, and community. They are a creatively-led company, creating experiential retail spaces, curated product assortments, and continuously growing an exciting community of creative, influential people. Anddd not to mention they have some pretty wild sales that you don't want to miss out on. Follow them on Instagram @uosandiego to stay up to date on current promos and sales.
Address: 4516 Mission Blvd, San Diego, CA 92109, United States
Phone:+1 858-273-3942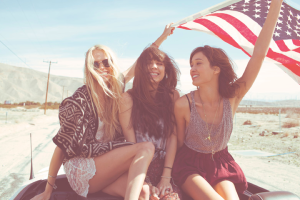 Brandy Melville-
Once again, not a local shop. However, it is literally right next door to Urban, so might as well kill two birds with one stone, right? Great stop for staple items to pull any outfit together.
**tip to the fellas- You will probably end up spending several hours of your life waiting outside of this store for your girlfriends. Save yourself the boredom and go hit up the make-your-own-ice-cream-sandwich-shop, Baked Bear that is right around the corner. You're welcome 😉
Address: 4516 Mission Blvd, San Diego, CA 92109, United States
Phone:+1 858-255-8822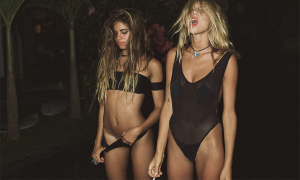 Gone Bananas –

Bikinis, Bikinis, Bikinis!! (Sorry, I am kind of obsessed)
Embracing beach living calls for paying homage to the hippies, gypsies, and beach bums of our generation by spending roughly 99% of your life in your bathingsuit. So you might as well stock up with the best at Gone Bananas where they carry all the latest styles of brands like; Acacia, Koahs, Triangl, and StoneFox.
Address: 3785 Mission Blvd, San Diego, CA 92109, United States
Phone:+1 858-488-4900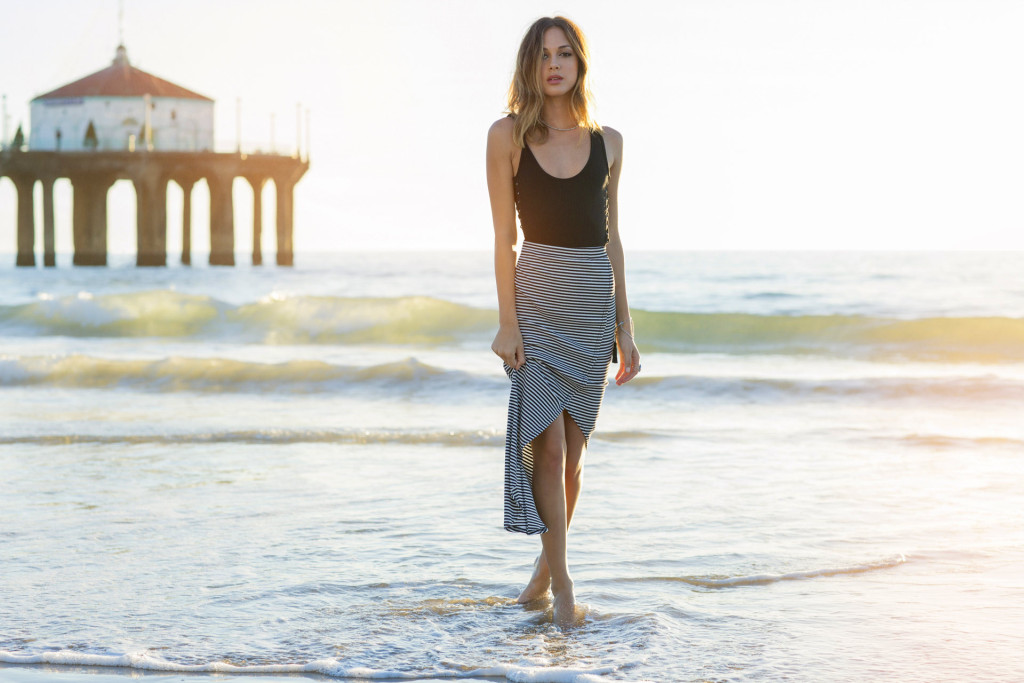 LF –
One of my favorite boutiques in La jolla.  Geared towards girls who dare to be different, LF has become a must stop destination for many fashionistas who crave upcoming trends on the fashion circuit. They have become well known for their innovative trends, variety and assortment. They only hold 1 sale each season and believe me; you do NOT want to miss it. They dump out mounds and mounds of merchandise on to their floor at crazy good prices. Follow them on Instagram to stay up to date on their sale dates & get some fashion inspo while your at it @lflajolla
Address: 7864 Girard Ave, La Jolla, CA 92037, United States
Phone:+1 858-866-4220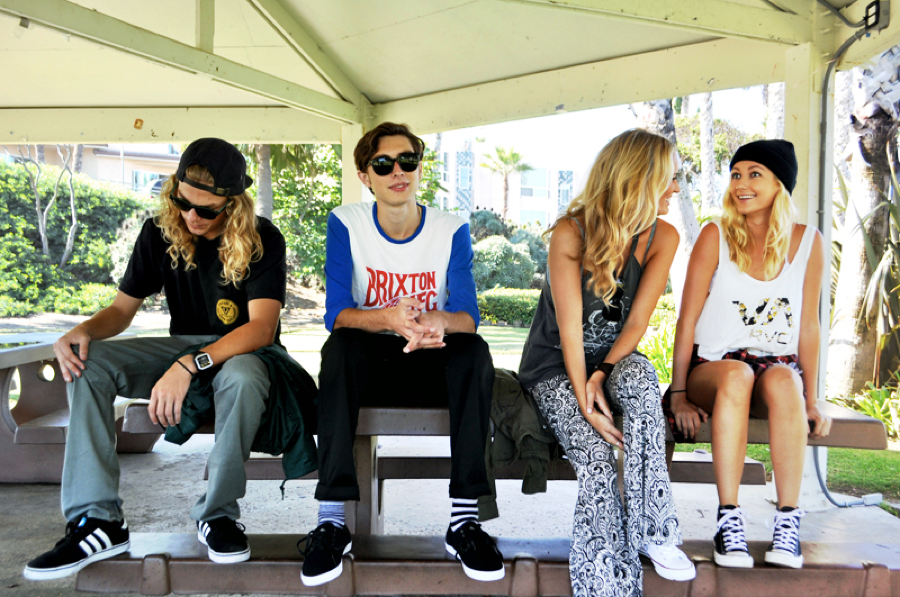 Sun Diego –
A stylish Southern California surf/skate shop. Great for both guys and girls, they carry everything from; clothes, shoes, swimwear, watches, surfboards, skateboards, you name it they probably have it!
Featuring the best assortment of products from brands that range from staple to niche. Even for those that are new to the scene, Sun Diego offers something for everyone committed to the sun and coastal living!
Address: 3000 Mission Blvd, San Diego, CA 92109, United States
Phone:+1 619-232-3101
Van De Vort –
Van de Vort is all about the free-spirited individual, the defiant and unapologetic flower child, and the unflappable, self-reliant, hopeless romantic; it's about living outside convention in all things life and art; it's about combining sex and edge and modern classic silhouettes.  VDV is about highlighting the latest trends, not telling you how to achieve the look, but how to assemble your own version. Because after all, the ease and confidence that accompanies a perfect look is perhaps the most important element of any wardrobe. Also a must follow on insta @shopvandevort
Address: 2710 Via De La Valle, Del Mar, CA 92014, United States
Phone:+1 858-720-1059

Honestly, there is a never-ending list of amazing shops and boutiques all around San Diego; it would be nearly impossible to list them all! Go get your wanderlust on and explore these other shopping areas and malls to find some of your very own favs!
Fashion Valley Mall-  7007 Friars Rd, San Diego, CA 92108, United States
Westfield UTC-  4545 La Jolla Village Dr, San Diego, CA 92122, United States
The Forum Carlsbad- 1911 Calle Barcelona #4-152, Carlsbad, CA 92009, United States
Garnet Avenue- Pacific Beach
Girard Avenue- The Village, La Jolla
Newport Avenue- Ocean Beach
5th Avenue- Downtown San Diego
Leave comments about your favorite places to shop in San Diego. Everyone's style is different and we want to hear about yours!!!
Author:
Marlee Mason – Director of Digital Content