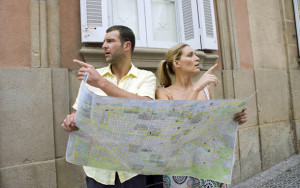 Go-Box Saves you time and money.
We sell a box that has everything you need from SIM Cards to sunscreen! Check out Go-Box Packages.
If you are planning a trip to San Diego, getting here is the first step. The second step is to get plugged into the city. This step is a lot harder and costly than it might seem. First you must get a Sim Card for your phone, then get a power outlet adapter for american outlets, then sunscreen, then a rental car, then find out what to do and where to go. It usually takes international students and travelers 1-3 weeks in order to get plugged in and get the bare necessities. Go-Box can cut that time down to less than 1 day.
Go-box is a box specifically designed to encompass all bare necessities you might need for your first few weeks in the US plus give you coupons and deals that will save you hundreds of dollars. BUT we do not stop there! We include coupons, gift cards, and local insight to bars, restaurants, activities, laws, safety, and so much more.
Go-Box aims to do three things:
Save our customers time and money by cutting down the time and cost usually spent on getting plugged in.

Provide a product that combines all necessary products needed when traveling to San Diego as an international traveler or student at a cost that is significantly lower than they could find by themselves

Inform our customers of the laws, climate, customs, and risks to avoid so that our customers can remain safe and able to make the most out of their stay.
Created with Compare Ninja